WICKS UNLIMITED'S
Products
Choosing the right wick and sustainer for your candle is the final step in manufacturing the perfect candle. Choose from over 400 different wicks and 26 different sustainers to find just the right wick for the perfect burn.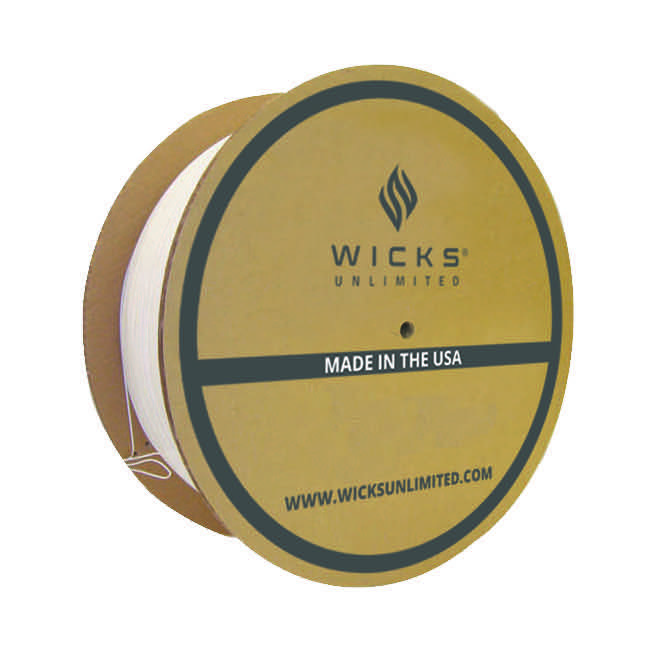 Wicks Unlimited's pre-waxed wick on a fully recyclable cardboard reel is the perfect product for your "in-line" cut, tab, and glue candle manufacturing machinery. With 3,000 yards (2,743 meters) of wick per reel, your factory will run smoothly and efficiently with our perfectly waxed wick, not to mention how much more consistently your candle will burn with our proprietary waxing process.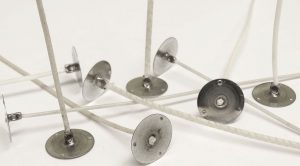 When you need wick-clip assemblies, then Wicks Unlimited is your premier source. Our assemblies are manufactured to your exact length, sustainer, and waxing requirements. If you want your candle to "shut off" at the top of the sustainer every time, then our proprietary non-puncturing crimping option will do the job with proper gluing.
Wicks Unlimited sustainers are manufactured to the strictest specifications of our parent company, Stimpson, an ISO 9001:2015 company. Our sustainers are manufactured with either a 15 mm or 20 mm base and lengths of 3.8 mm, 6 mm, 10 mm, and longer.
To meet the needs of manufacturers, Wicks Unlimited also created an innovative self-centering votive wick-clip assembly line. All our sustainers are manufactured from (0.254 mm) thick tin-coated steel that helps inhibit corrosion and is preferred by candle manufacturers worldwide.