The wick is undoubtedly the most important ingredient in making a successful candle, which is why we use only the highest quality wick available from Atkins & Pearce, Heinz, São Vitor and Wedo.
Choosing the right wick for your candle is the final step in the preparation of the perfect candle. Our recommendation is that you design and develop your candle to the specifications that you desire. Then choose from over 300 different wicks to find just the right wick to obtain that perfect burn.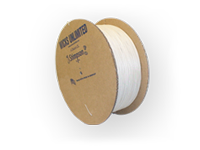 Waxed Wick on Reels
Wicks Unlimited's pre-waxed wick on a one-way recyclable cardboard reel is the perfect product for your cut, tab, and glue candle manufacturing machinery. With 3,000 yards of wick per reel your factory will run smoothly and efficiently with our perfectly waxed wick, not to mention how much more consistently your candle will burn with our proprietary waxing process.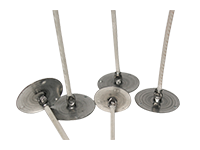 Wick-Clip Assemblies
When you need pre-waxed cut & tabbed wick-clip assemblies then Wicks Unlimited is your premiere source. Our assemblies are manufactured to your exact height, clip, and wick-wax requirements. If you want your candle to "shut off" at the top of the tab every time, then our proprietary non-puncturing crimping option will do the job, provided your wick is thoroughly glued to the bottom of the container.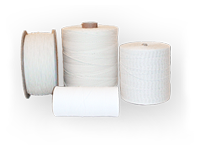 Raw Wick on Spools
Raw wick, used in many extruding, taper, and pillar machinery applications, is available from Wicks Unlimited's extensive candle wick inventory. Minimum orders are generally one full box or approximately 40 lbs.